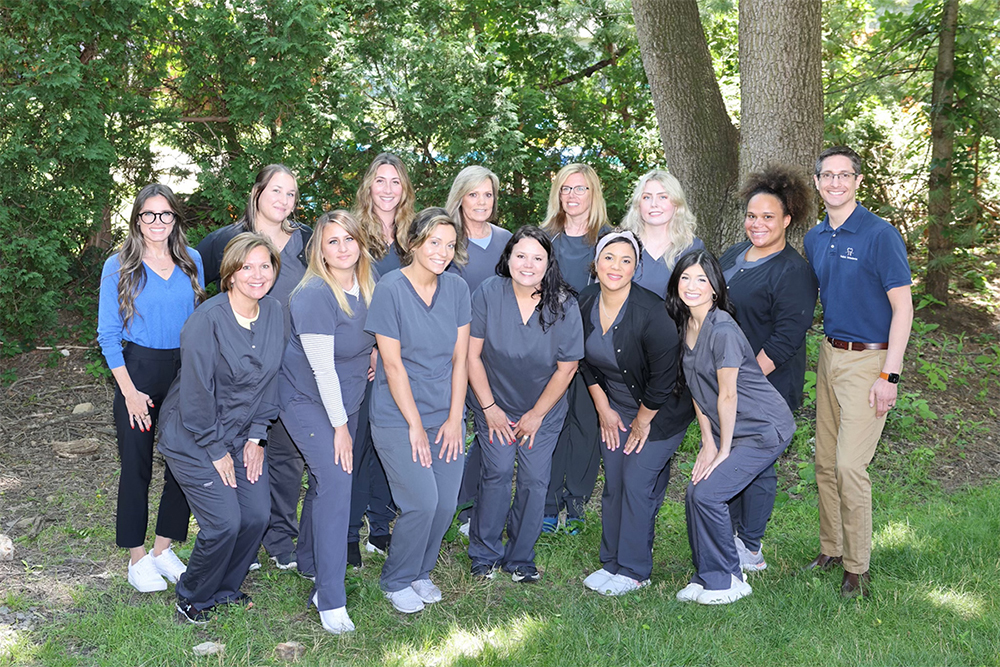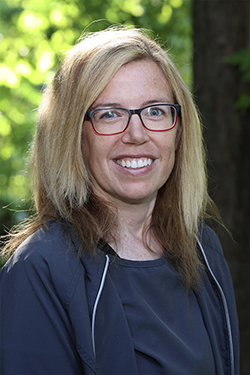 Christine
Patient Plan and Financial Cooridantor
Welcome to Ballrick Orthodontics! I'm Christine and I'm looking forward to getting to know you. You might hear my voice when you contact us to schedule a visit and you'll certainly meet me when you arrive at the office. I'll greet and check you in, update your records, accept your payments, and help schedule future appointments. I love working with a compassionate doctor and team who create beautiful smiles!
Outside of office, I enjoy time with my husband of more than 15 years and our two active boys. I like shopping, home renovating, traveling, and watching my sons play ball. I'm also an active supporter of St. Jude and Make-a-Wish in memory of my daughter.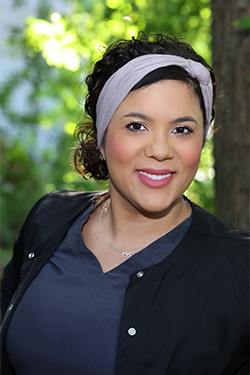 Chantee
Clinical Coordinator and Orthodontic Assistant
I learn something new every day from Dr. Ballrick. He is not only fun to work for, but also so passionate about what he does! I attended medical assisting school but found a love for orthodontics as my first job in the medical field. As a part of Dr. Ballrick's team since 2013, I've loved building relationships with patients and their parents and, of course, seeing their excitement when getting their braces on and especially off! Our staff is so amazing! We have awesome teamwork; we truly enjoy each other and have a lot of fun together. When it is fun, it doesn't feel like work at all!
I was married fall 2015 on my birthday! We just got two kittens, Inka and Sedona. I'm a foodie who loves to hike and travel especially out west, preferably Arizona. When I'm in town, I enjoy spending time with my family, photography, yoga, and going to the movies.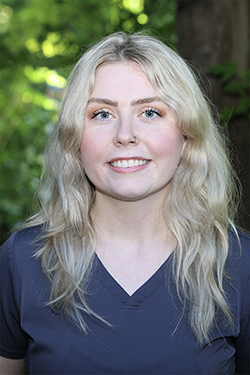 Erin
Orthodontic Assistant
I started working at Ballrick Orthdontics while I was still in training in 2014. I graduated from Fairview High School and Polaris Career Center in 2015. I'm one of the friendly faces you'll see during your bonding, adjustment, and debonding appointments. My favorite part of my job is building a relationship with my patients. I love working with Dr. John and the team because we always have a great time!
In my free time, I love spending time with family, going outside in my garden, and attending concerts or traveling! I am one of five children. I also love my pets Wilber (cat), Jack (dog), and my furry nephew (Geno).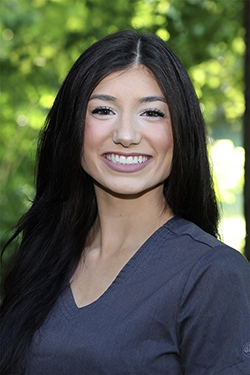 AnneMarie
Records Technician
I recently joined the Ballrick Orthodontics team, where I create photos and records for our doctors to reference throughout our patients' treatment. I enjoy building new client relationships by helping everyone feel at home and at ease. Working with the team makes coming to work exciting for me because I am able to laugh while getting the job done! As for the doctors, they are the most humble, kind, and hard-working people I could ever imagine working for.
I am a very upbeat, outgoing, and fun person! I enjoy the outside as much as the inside—from going on walks and exploring, to staying in and watching a good movie. I have two older brothers and a two-year-old sister, all of whom I adore. Family is very important to me and I try to spend as much time as I can with them! My hobbies include taking adventurous walks, shopping, trying new food spots, and spending time with my loved ones.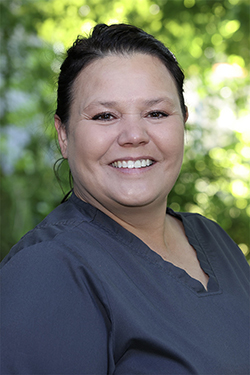 Christi
Orthodontic Assistant
I am a certified orthodontic assistant and have been an orthodontic assistant for more than 20 years. My job is the best—I change the world one bright smile at a time! I take pride in delivering the best care and most comfortable treatment for my patients. I love watching our patients' progression through treatment and seeing their confidence come to life!
I am married to a member of the military and have taken my talents nationwide and now apply them to my current position at Ballrick Orthodontics. While at home, I love being a dog mom to my mini rat terrier Remi and a wife to my Coast Guard husband Scott. We enjoy camping, long trips, and riding motorcycles.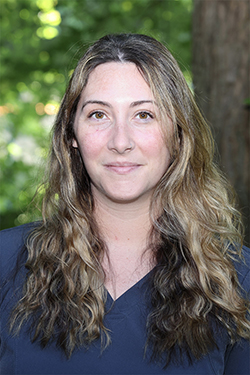 Katie
Orthodontic Assistant
I attended VIP Dental School where I earned a certificate in dental assisting, as well as my licensure in radiography. Here at Ballrick Orthodontics, I assist the doctors in executing treatment plans to help our patients put their best smiles forward! There is not a single day where I do not laugh or learn. All of my coworkers are committed to helping me become the best orthodontic assistant I can be, and luckily for me, they know how to keep it fun while also being professional!
I live in Parma with my long-term boyfriend Doug and our black lab Rose Lavelle who is named after one of our favorite USWNT soccer players. I enjoy all types of sports, but my favorites are baseball, football, and soccer. When I am not sitting down watching a game I am typically playing with my dog or visiting my nieces and nephews.
Mariya
Scheduling Coordinator
I began working in the dental field in 2013 and joined Ballrick Orthodontics' front office team in 2019. I love connecting with the patients and seeing their smiles when we get their braces off. Working with Dr. Ballrick is great because he is an amazing listener to staff needs as well as the patients' needs, providing the best care, and best environment to spend my days.
I come from a large family. I am from Ukraine and I speak Romanian fluently. I got married in September 2019. My husband does landscape contracting and tree service, so I get to climb trees for fun. We have a cat named Pretzel and enjoy going to church, taking walks, playing billiards, and vacationing at Sanibel Island. I am a huge fan of the show "One Tree Hill."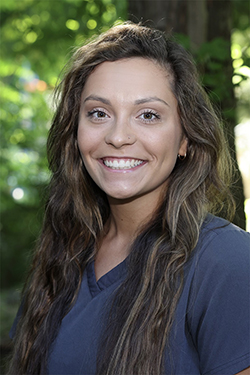 Miranda
Orthodontic Assistant
I went to the Polaris Career Center's dental assisting program while I was still in high school and have been working at Ballrick Orthodontics ever since! My favorite part about my job is working with little kids, watching them grow up, and seeing their amazing smiles at the end of treatment.
I have a two-year-old son named Eli and absolutely love being his mom. We love going to the park, sharing ice cream, and watching anything Disney. I am very family oriented so I am always spending time with family.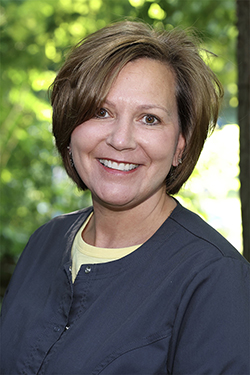 Samantha
Scheduling Coordinator
I have a degree in early education as well as my state license as an X-ray technician. I love interacting with the patients, as well as learning more about orthodontics. As a new employee, the whole team has been very accepting of me and helpful. I love the family environment the office has, which has made the transition extremely easy.
My family is my world. I am an extremely proud mom of four amazing children. My long-time boyfriend and his son make our family whole. We have two Great Danes who keep us entertained every day. We love family trips, being around friends, and just having fun.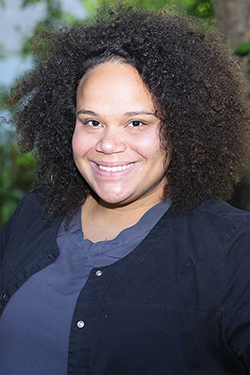 Sean
Orthodontic Assistant
I attended Oberlin JVS for dental assisting in 2015 and joined Dr. Ballrick's team in 2021, where I help to brighten our patients' futures through their smiles! I work hard to make treatment fun and build a relationship with patients—I want them to have as much fun as I do! We all love to laugh and have a great time, which really makes coming to work a pleasure.
I live in Wellington, OH on 15 acres with my husband Ryan and our two cats. We will be welcoming a baby in September 2022. We are avid fishers who love to ski during the winter, spend time outside, and hang out with friends and family in our downtime.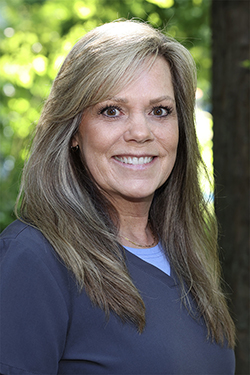 Jill
New Patient Coordinator
I started at Ballrick Orthodontics in 2010, and after moving a way for a few years, I was welcomed back with open arms! I work with our new patients and get them started with orthodontic treatment. This includes updating medical and health histories, explaining recommended treatment, and going over payment plan options. It's such a pleasure to meet new people daily and be a part of the first step in making their smiles perfect.
I'm married with four grown children and two dogs. I spend my free time kickboxing, going for runs in the metro parks with my husband, and traveling with family and friends as much as possible.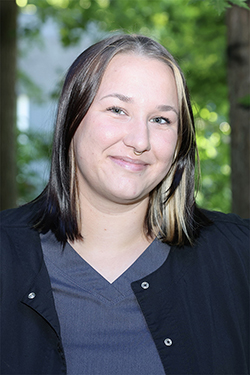 Jessica
Sterilization Technician and Orthodontic Assistant